What We Do
Company Liquidation Australia is a trusted service created to assist business owners on the brink of insolvency. Company Liquidation Australia offers help and advice so that no Australian resident must carry the stressful weight of debt on their own.
Is your business drowning in debt? Can't fight your way out on your own? Do you need professional advice? Company Liquidation Australia specialises in all aspects of your finances.
We can find the perfect solution to any financial problem no matter where your business is located. Company Liquidation Australia's programs are designed to get you back on your financial feet as quickly and smoothly as possible.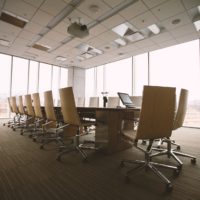 Company Insolvency
Company Liquidation Australia can help you to face up to liquidation today. The liquidation specialists at Company Liquidation Australia are ready to help you to understand all of your rights and obligations before you take any action.
The information found on our website will help you to gain a basic understanding of liquidation but to gain a strong knowledge you will need to speak with one of our experienced liquidation consultants. During this consultation we will go through your situation to determine the best possible course of action for you.
View Details
Who We Are
We are a team of Insolvency specialties who have a wide range of experience in business, accounting, and liquidation. We are a company that is here to help our clients and your clients through more difficult and stressful situations. We ensure getting you the best results possible from the situations you are in and focus on finding a way to do this with minimal stress on you.
Quality
Insolvency can be an awful time personally. That's why we take the time to build a solid working relationship with you throughout the process.
Transparency
We'll always be upfront and transparent with you so that you know where you stand at all times.
Confidentiality
We're focussed on solving your problem with determination and most importantly confidentiality to give you pieces of mind.
How Our Approach Works
Working with our professional team is a straightforward process, with our support and guidance along the way.
Here's how it works:
Contact us by either leaving your details in our enquires form located below or by giving us a call at our office.
This is where you will speak with one of our team members to see how we can help you.
At this stage we will need to process your information to find options that are relevant and relatable for your situation.
Our team will then find ways to solve the problems at hand.
This will allow us to find the correct solution for you to ensure you get the best case scenario and deliver the results your after.
Enquiries
Who You Will Work With
Our staff have helped business owners through some very tough times over the years, and always with our client's best interest in mind. Out team has over 40+ years experienced within business and liquidations combined and have become experts in their fields. Out team is made up of Liquidators, Accountants, Business Managers, and members from a variety of professional field to get a well rounded perspective.