Frequently Asked Questions
Have any questions about what insolvency, bankruptcy, and liquidation are and how they will effect you, your client or your business? Here are a few of our frequently asked question that may help clarify some things for you.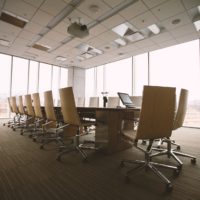 Company Insolvency
Are you an Accountant, Advisor or Book Keeper looking for advice? Perhaps your unsure on how to answer a client whose query is a little outside your area of expertise? Our team have been providing advice to other industry professionals for years.
The FAQ below will help you to gain a basic understanding of Company Liquidations in Australia but to gain a strong knowledge you will need to speak with one of our experienced liquidation consultants.
WHAT IS COMPANY LIQUIDATION?
Company Liquidation involved the sale of company assets through a company's winding up process. The purpose of liquidating an insolvent company is to have an independent and suitably qualified person (the liquidator) take control of the company so that its affairs can be wound up in an orderly and fair way for the benefit of all creditors.
HOW LONG DOES IT TAKE TO PLACE A COMPANY INTO LIQUIDATION?
We can get your company into liquidation within 24 hours. We will need to get some company information from you, and then the process starts.
AM I PERSONALLY LIABLE FOR THE DEBTS WHEN I LIQUIDATE?
In most cases, NO, you are not liable for unsecured debt with creditiors including the ATO – the debt goes with the business. There are some expectations such as Super and potentially PAYG with the ATO, depending on you history of lodging BAS's. You of course also need to be aware of any Bank debt you have that may be secured or guaranteed by you personally, and leases and/or personal guarantees for other debt such as a vehicle.
HOW MUCH DOES IT COST TO LIQUIDATE A COMPANY?
Each case is different, depending on the total debt of the company, and if the company has any assets of value. We are however the lowest price provider of this service in Australia.
WHAT DO I HAVE TO DO FROM HERE TO GET A LIQUIDATION HAPPENING?
We will email you with some basic company information required, and then we provide appointment document that the director signs.
DOES LIQUIDATING A COMPANY AFFECT MY CREDIT LINE?
Yes, your credit file is flagged. You can still obtain finance however, but it is of course dependent on your financial position.
Contact Us
Speak with one of our specialists now.